Latests posts:
Burntwood Be A Friend is a new initiative overseen by a group of local charities, churches & organisations in order to help those in our community who are most in need.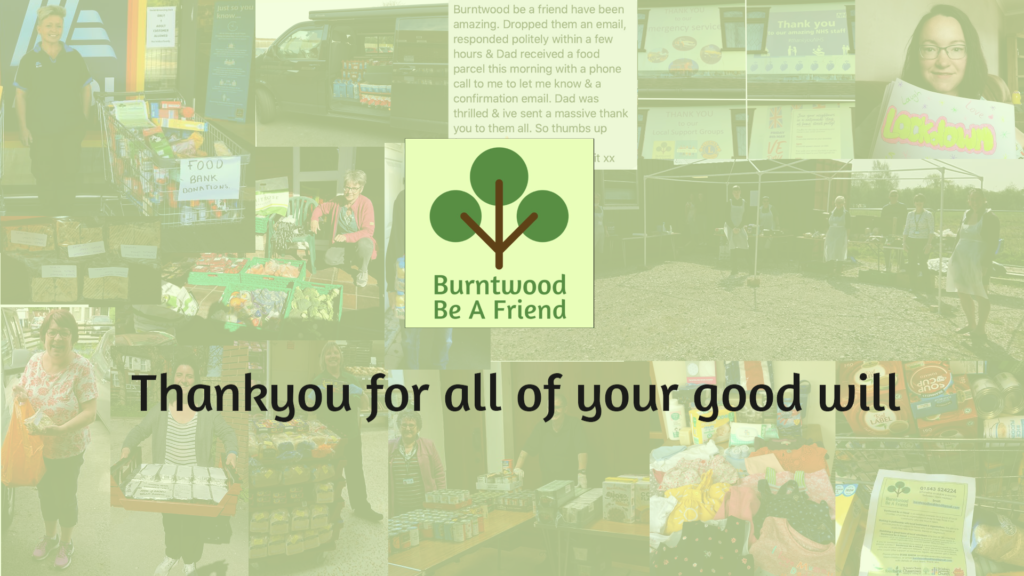 Working in partnership with local businesses such as The Victoria Pub, Kean Styles, the Co-op & Simply Local, the aim is to provide practival support to those who cannot help themselves or easily find help from family, friends or neighbours.
Mobilising local volunteers who are all DBS checked & known to the charities & organisations below, 'Burntwood Be A Friend' is available to source urgent food needs & supplies, pick up prescriptions, find befrienders for those who are struggling with isolation or refer people on to other agencies who may be better able to help.
If you or someone you know is in need & cannot find someone to help, please contact 'Burntwood Be A Friend' – your personal information will only be shared with relevant helpers. And if you are a local business who could offer support or resources, again, do please get in touch.
Please phone 01543 524224 (available Monday – Friday between 10am-midday), or email burntwoodbeafriend@gmail.com with details of your need.
Thank you.